Home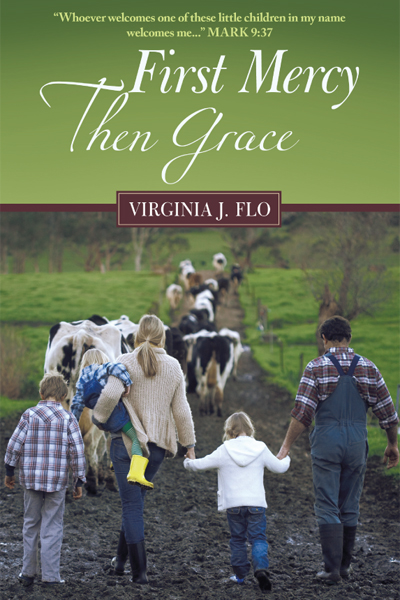 WELCOME TO MY WEBSITE!
I'm Virginia J. Flo, author of First Mercy Then Grace.
ABOUT MY LATEST BOOK, FIRST MERCY THEN GRACE!
Samuel and Ruth Schultz lead a simple life with their two young daughters on their Minnesota farm, growing corn, selling eggs and chickens, and tending to the myriad other chores that come with farm life. Married for ten years, they have a deep, abiding love for each other and an unshakeable faith in God—despite having suffered the heartache of three miscarriages. When they hear about an area foster care program, they're eager to open their home to a child who could benefit from their wholesome, rural Christian lifestyle.
At ten years old, Billy has experienced enough loss and hurt for a lifetime when he arrives at the Schultzes with all his possessions in a pillowcase. Certain he won't be wanted here and that his stay will be short, he remains quiet and withdrawn. Only the family dog knows how much he is hurting. But God knows Billy, too, and uses the Schultzes and their faith to open his heart and come to know Jesus as guide and friend. He starts to feel more secure in his new home and learns how to pray. Then he hears that the social worker from the welfare office is coming, and he can only assume he will be taken away. Will his world be turned upside down yet again?
First Mercy Then Grace portrays one family's experience with foster care and testifies to God's gifts of love, endurance, and the unexpected mercies and blessings that come when we trust in him.